Board Members
The District Chair is Mary McGann who also represents the Grand County Council. Her term of office is through 2018. Her email contact address is
mmcgann@grandcountyutah.net
.
The District Vice Chair is Kevin Fitzgerald who is one of the at-large members. He was reappointed to the board in January 2017 and will be serving to December 31, 2020.. His email contact address is
kevinfitz@gmail.com
.
The District Treasurer is Kalen Jones who represents the Moab City Council whose current term of office ends December 31, 2019. His email contact address is
kjones@moabcity.org
.
Janet Buckingham was appointed to serve the at-large member position that became vacant when Pam Hackley was appointed as the Castle Valley representative. Janet's term of office ends December 31, 2019. Her email contact address
moabjanet@gmail.com
.
Pam Hackley has served on the board at large for over nine years. She stepped down from the treasurer position in January 2017. In June 2017 she was appointed to complete the vacant Castle Valley representative and was reappointed with a term of office now ending December 31, 2021. Her email address is
pamhackley3@gmail.com
.
​
Staff
District Manager: VACANT
Facilities Supervisor/District Clerk: VACANT
Administrative Assistant: Annette Myers joined the district in August 2017 bringing with her extensive knowledge in files management, accounting, policy overview and human resources. She is also the Records Control Officer and is in charge of all GRAMA requests. Her email contact address is
amyers.swssd1@gmail.com
.
Equipment Operators
Adam Watkins is the senior equipment operator for the District. He has attended the Landfill Management Certification Class and passed his certification exam for technician level the end of August 2017. He is responsible for overseeing the recycle center production operations as well as working closely on the composting demonstration project having completed the US Composting Council forty (40) hour Compost Operations Class in October 2017.

Brandon Bertwell is the recycle center equipment operator. He began working at the center as a volunteer when he was fifteen years old when it was operated by the Canyonlands Community Recycling. He is now an employee of the district working predominantly in the recycle center. He periodically assists in equipment operations at the two landfills.

DeShawn Edwards joined the Solid Waste District on 6 August 2018 and will begin first in the recycling center before tackling the Klondike Landfill and eventually work towards level II operator at the Klondike and Moab Landfills.

Keith Rosewaren joined the Solid Waste District in mid August 2018 having come from the oil industry in Oklahoma. He began working in the recycling center and quickly showed his hard work ethic and abilities at the Moab Landfill. He is scheduled to begin learning Klondike Landfill operations in mid October.

Ken Key began working on a part time basis in July 2018 to assist in cleaning up and organizing the recycling center.

Equipment Operator: VACANT

Equipment Operator: VACANT

District Clerk: Robin Dahm was granted a contract to perform duties as a District Clerk, especially assisting in financial reconciliations and board administrative tasks. She brings a wealth of experience in writing and assisting boards. She began her duties effective 1 October 2018.

The District currently has four open positions: District Manager, Facilities Supervisor, Two Equipment Operators as of 18 Octoer 2018


Others
The District uses seasonal hires to pick up litter as needed, especially at the Klondike Landfill. In addition, individuals completing community service hours work with the district, predominantly at the Recycle Center.
Powered by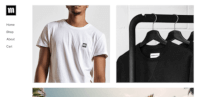 Create your own unique website with customizable templates.