JOB APPLICATION INFORMATION
NEW JOB ANNOUNCEMENT
District Manager, Opening November 3, 2018
​
Permanent Full Time Facilities Supervisor, DEADLINE FOR APPLICATION AND RESUME: November 16, 2018, 3 pm. Addressed to SWSSD1, ATTN: District Manager. Preference will be given to individuals with experience in solid waste and recycling. Start date will be after January 1, 2019.

Other current job openings: Equipment operators for the recycling center and landfill operations. Applicants must have valid driver's licenses and their own vehicle. In addition, applicants will be expected to interview and pass written and verbal competency for any position offered by the district. Applicants are expected to complete a job application (see below) and in some instances a resume may be required for higher level positions as well as references. The district has implemented a drug and alcohol free workplace program which includes prescreen testing as well as random testing for employees.

If you are interested in more details, contact the District office at 435-259-3867.
JOB DESCRIPTIONS
Current Job Openings:
District Manager
​Facilities Supervisor Closing Date: November 16, 2018. Copy of Job Description and announcement is below.
Equipment Operator I or II
Closing Date: Open until filled. Copy of Job Descriptions are below. The intent of the district is to be able to promote from Equipment Operator I to Equipment Operator II when an opening occurs.
Powered by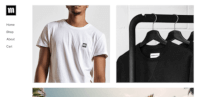 Create your own unique website with customizable templates.